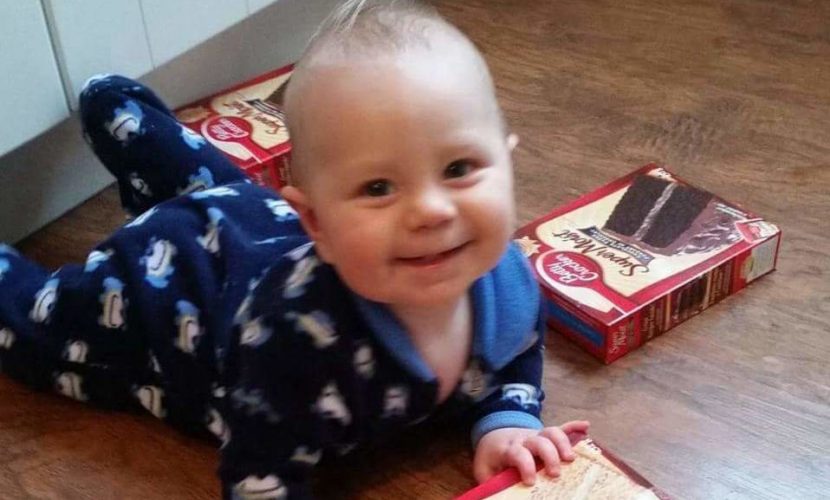 Bravery In The Face of Uncertainty
Brayden Beamish Shows Bravery in the Face of Uncertainty
Sometimes it's the youngest people who show us how to be brave. They haven't been here very long, but they inherently know that life, no matter how hard, should be lived to its fullest and that in order to do this you need to keep a positive attitude.
Nick and Felicia Beamish of the Master Mechanic Matheson family know this all too well.
At 4:30 am on a cold winter morning, the Beamish's son, Brayden, was airlifted to Sick Kids Hospital. He was having severe seizures, which have only recently been explained. But this explanation took months. Months that have ticked by as Nick and Felicia sat at his bedside, scared and anxious, giving their support, neither of them working.
Brayden was diagnosed with a rare regressive mitochondrial disease caused by a gene mutation. His condition is so rare it's only ever been diagnosed once before. Eventually, Nick and Felicia were given the okay to take Brayden home, but his seizures continue, some are worse than before he was admitted to Sick Kids. But through it all Brayden remains playful, bringing smiles to his parents' faces.
It's not clear what will happen now. Both Nick and Felicia simply want to give Brayden the best quality of life they can as they wait for clinical trials for gene therapy. In the face of everything, they remain hopeful.
Nick is part of the Master Mechanic family, working as a mechanic for our Matheson location for 9 years. Now, it's time for Master Mechanic to help the Beamish family by rallying around Nick, Felicia, and Brayden to show them they aren't alone during these hard times.
Whether or not you know Nick personally, if you would like to help Master Mechanic support this brave family please visit their Go Fund Me page, which allows people to support Braydon either through comments or donations. Thank you for helping us support the Beamish family!