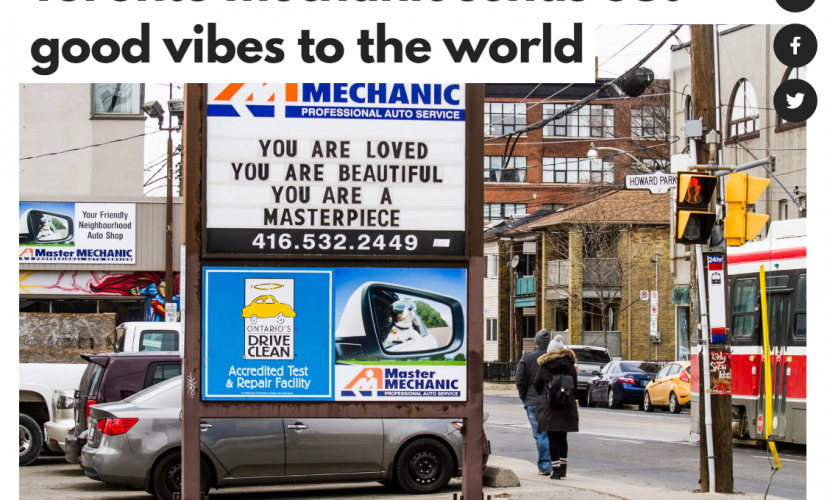 Another Happy Sign from Master Mechanic High Park
Master Mechanic High Park loves to spread good vibes throughout the neighborhood by using their shop sign to share positive messages. For the past few years we've been changing our messaging to display different motivational quotes that inspire those that see it. These have included: "Just sending out a big hug to whoever needs it right now," "That moment your dog falls asleep on your lap…" or in more tubulent times, "Community diversity is beautiful."
No matter what we write, our intention is to always uplift and motivate.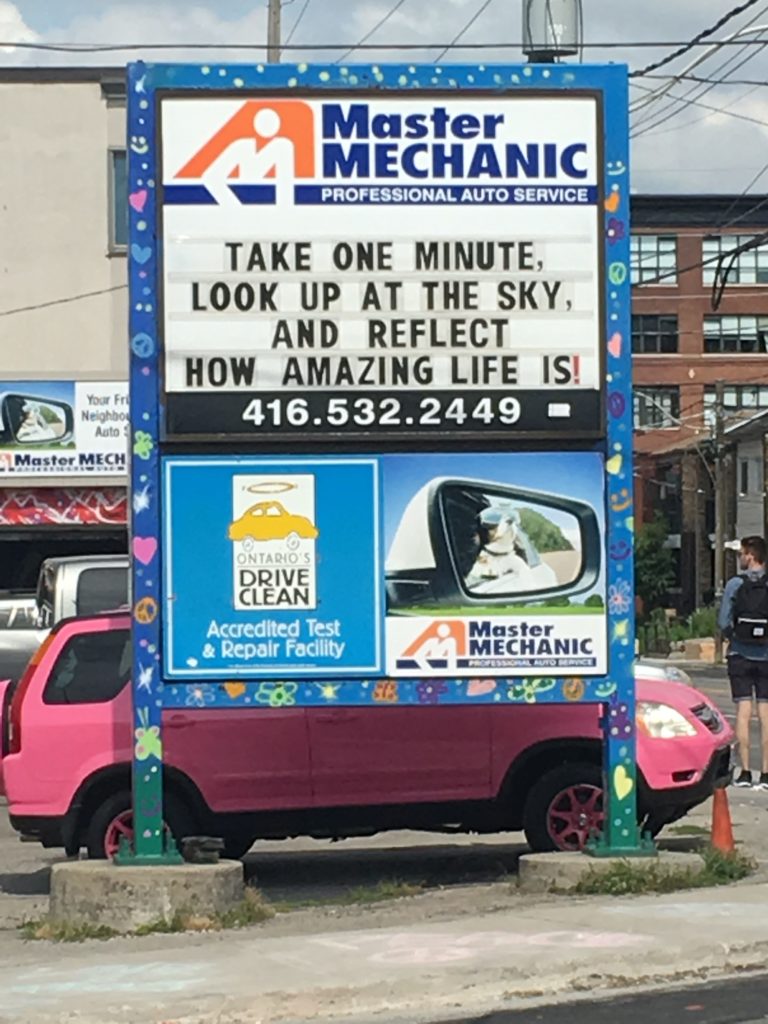 Since we started doing this a few years back, we received some very welcome responses to our messages from the community. We hear back through word of mouth, email, the news (yay, blogTO), and we are so happy our efforts are positively impacting others! Most recently, we saw a very kind review on Spotted By Locals written by a neighbour, and were truly touched by the comments. We love connecting with strangers, sparking a smile, and spreading positivity.
People constantly reach out to Josie Candito, Co-Owner of Master Mechanic High Park, with warm wishes and positive feedback such as, 'I just saw your sign and I really needed that today'! Many will even come into the shop and tell her in person how much they love the sign. With an immense love for animals, one of her favourite moments was when a neighbour popped by to let her know: 'You inspired me to get a puppy and it's the best thing that ever happened to me!'
Parkdale resident Michelle Polak told The Villager she first discovered the messages when she was driving by.
"I believe that any little boost is helpful along the way," she said. "If you're driving, walking or biking, now you know there's this touchstone there and you can count on a little pick-me-up."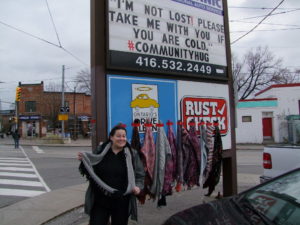 Josie says she so passionate about updating her sign knowing it makes people feel good, and she believes we need that in the world right now. She is also proud of how she used the board to spark a charity initiative and encourage the community to support the homeless for the past two winters. In only three short weeks, they put 1000 scarves in the hands of those that didn't have them! The initiative was sparked by a message on Josie's sign:
"I'M NOT LOST! PLEASE TAKE ME WITH YOU IF YOU ARE COLD." #COMMUNITYLOVE
The sign in the Master Mechanic High Park lot is also used as a community board as a means to support and post local events such as movie nights and other charitable events.
We are happy that the words have spread even farther than our immediate community and was even picked up in the Etobicoke Guardian.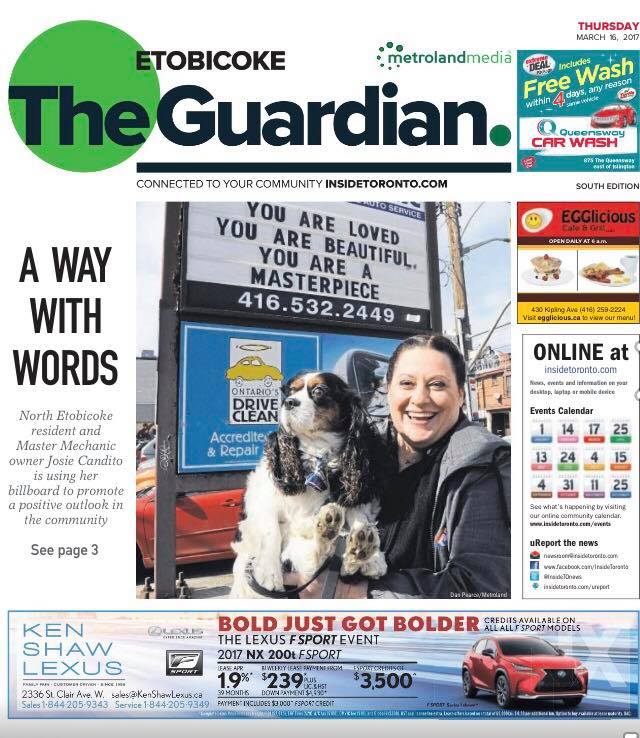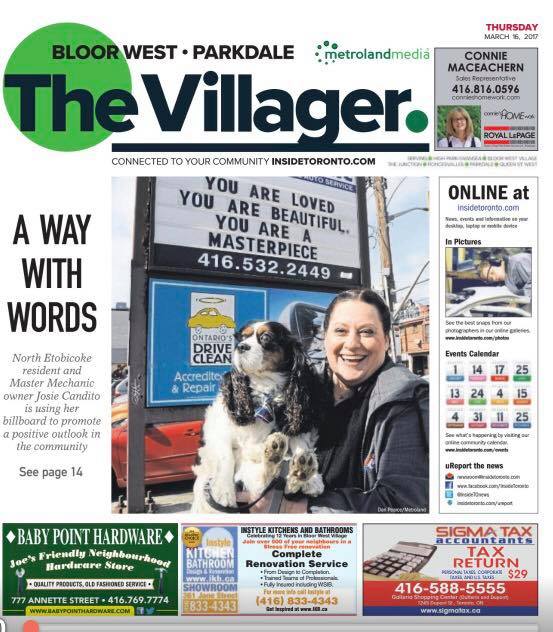 Positivity has always been the name of the game when it comes to Josie and the team at Master Mechanic High Park. We are always open and willing to put up new messages and welcome any suggestions our community may have!
Thank you to everyone who has reached out to us about the board and we hope we can continue to spread happiness and hope to our community and the world!
To stay up to date with our latest messages, be sure to follow us on social: Instagram, Facebook, Twitter!