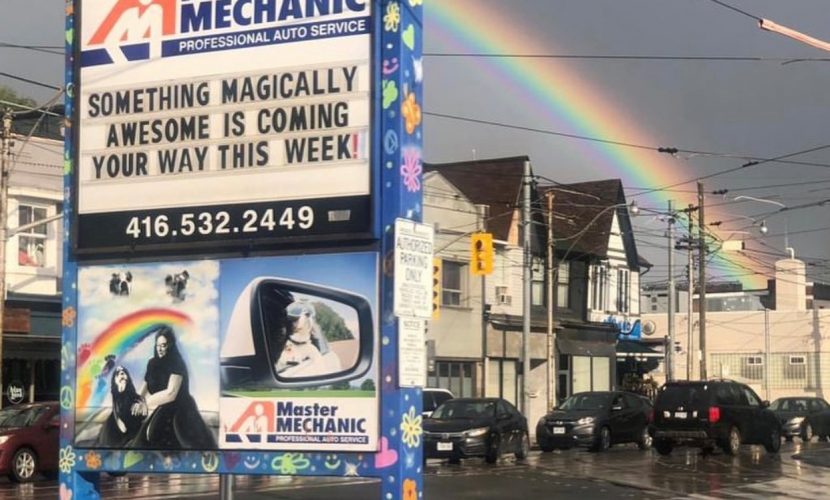 Have a Say On How The Parkdale/High Park Community Is Shaped
Thank you again for your continued support. It has been so heartwarming having the love and support of the community behind us during this time.
We are reaching out today to provide you with an update regarding the proposed condominium development planned for our site. Please note, our shop will continue to operate at this location until January 31st, 2024 and will continue to serve you well beyond that point! We are actively looking for a new location in the community we love and will let you know once we have found our new forever home.
The process to redevelop our location began on April 29th and appears to be moving quite quickly. Check out the preliminary report for the development.
At the last Toronto & East York Community Council held on June 24th, Josie along with two amazing neighbours in our community, spoke out in support of Master Mechanic High Park. To listen to their moving statements, check out the video at the 4:13:40 mark. (Please note, the video connection experiences some technical difficulties between Josie's statement and our neighbours' statements. Feel free to skip through to the 4:36:49 mark to hear our neighbours statements).
The next and final Community Consultation Meeting will take place on Monday July 12th from 6:30pm-8:30pm. This is the last chance to voice your opinion. We encourage you to join us and take this opportunity to speak your mind and let decision-makers know how you would like our beloved community to be shaped. The meeting will take place online on WebEx, and community members must RSVP for the meeting. RSVP instructions, as well as the direct link to RSVP can be found below.
We are eternally grateful for the love and support we have received from our customers, friends, and neighbours during this time. Thank you all so much! We look forward to seeing you at the meeting on Monday July 12th at 6:30! As a community, we have got this ??