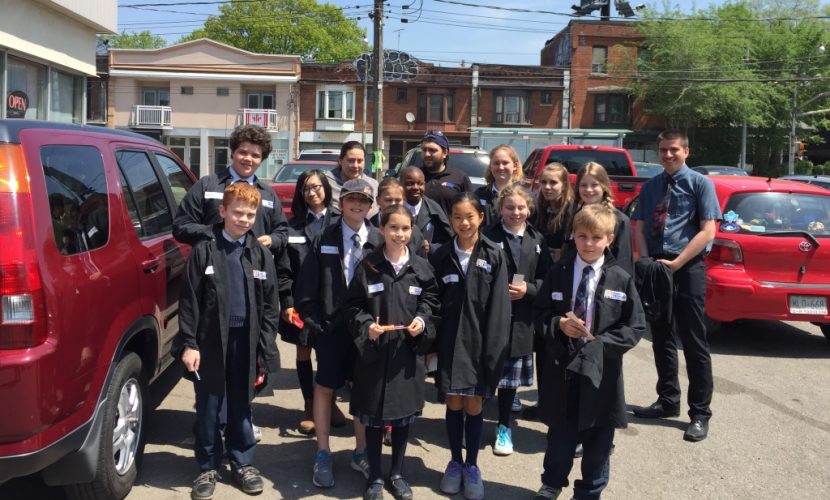 High Park Students Visit A Local Master Mechanic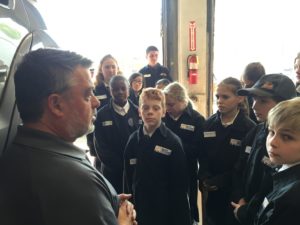 On May 17th and May 25th, 2016, 13 students from Westminster Classical Christian Academy visited their local Master Mechanic in High Park for some 'hands-on' education about vehicles and repair maintenance. The students, accompanied by one of their teachers, visited the shop and had the opportunity to touch, feel and learn various mechanic services performed on several vehicles brought right into the shop floor.
Mechanic & Car Topics Discussed
What is an owner's manual and what valuable information is contained within
The various fluids that a vehicle has, what they do, how to check them and what to do if more is needed
How a braking system operates and how the various components interact with each other
Vehicle suspension system components such as springs, struts and shock absorbers and how they interact with each other
The importance of a properly functioning and intact exhaust system
How a catalytic converter works to reduce emissions
The importance and benefits of checking tires pressures on a regular basis
A quick way to find out the correct tire pressure for a vehicle and also how to properly check tire pressure
How to use a jack and how to properly change a flat tire.
High Park owner Josie Candito provided the students with their own Master Mechanic shirt to keep them clean while they were in the shop and she also provided each student with a tire pressure gauge, led flashlight, and snap on screwdriver for them to keep when they left.
The students – while a bit hesitant at first – were keen to ask questions of the instructor, open hoods, pull dipsticks and do some hands-on learning. Each session lasted a little over an hour and the students really seemed to enjoy the "shop classroom" experience.
If you or someone you know is interested in possibly organizing a similar experience for your school or organization feel free to get in touch with your local Master Mechanic today.