Great Expectations For Change
Josie Candito of Master Mechanic High Park Supports Bill C246 With Her MPP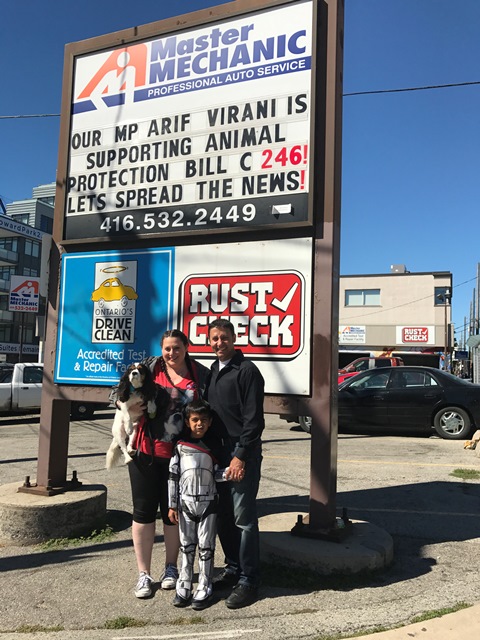 The past few weeks have been full of high emotions at our Master Mechanic location in High Park, Toronto.
If you have visited our establishment recently, you have likely noticed the sign showing support of Bill C-246. The Bill focuses on "Modernizing the Animal Protections Act." What exactly does this entail? It's quite simple and comes down to four key factors. Firstly, we support banning shark fins from being imported. Secondly, minimizing loopholes in the Criminal Code Protection Act, making the sale of dog and cat fur illegal. Finally, modernizing the definition of 'bestiality' to include all sexual acts between animals and humans.
Local Toronto Support
Josie Candito, the owner of our Master Mechanic High Park location, has been battling in our local community, in support of MPP Arif Virani, for Bill-C246 to go through. Although the vote wasn't passed this week, Josie and Arif still have hope that in time, Bill-C246 will be voted in favour and will be adopted in the House of Commons and Senate.
On September 28th, 2016, Arif Virani, Parliamentary Secretary to the Minister of Immigration spoke at the vote and even mentioned Josie and specifically cited that her tireless efforts and never-ending support for animal rights are worth noting, and it has helped with the exposure that Bill C-246 has received. To top it off, MPP Arif Virani also wrote her a thank you note for her effort and strong determination to shed light on this issue.
So, where do we go from here? Well, there is still hope. Even though it wasn't successfully passed, we urge you and your family to get behind this legislation and help end animal cruelty. Sign the online petition to truly make a difference.
The silver lining is Canadian's now realize this issue is important and all in all, everyone is more aware of going into this next stretch. Our fight isn't over just yet – and with your help, it won't have to be!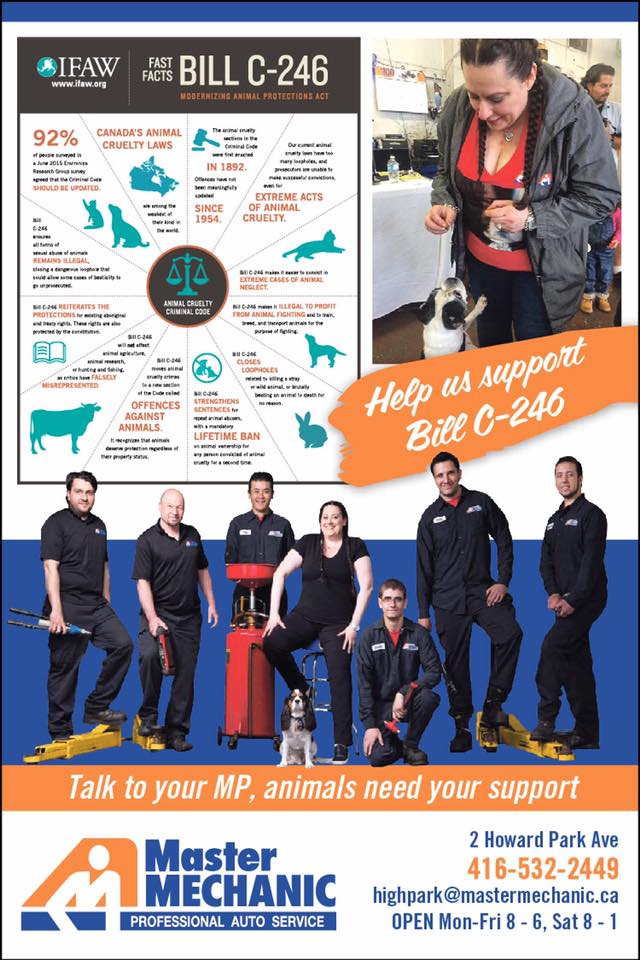 Read the official speech transcript here.