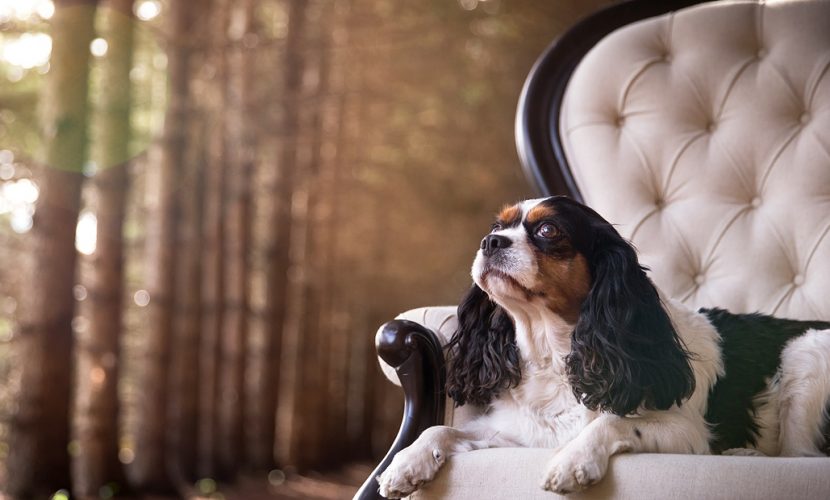 Josie and Charlie's Rescue Story
By Josie Candito

On February 27th 2014, I got rescued by Charlie.
I had been mourning in a short span loss of my 2 beloved bulldogs, and both parents of cancer. I was diagnosed with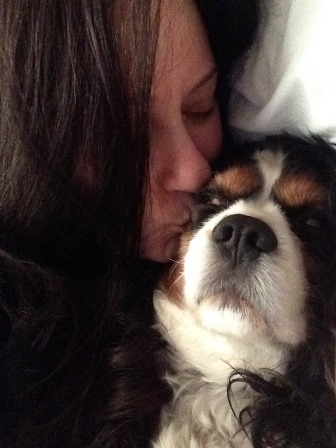 fibromyalgia which causes pain all over. I was broken hearted and at my lowest point in my life.
That morning around 7:30 am, I was in my vehicle driving down my street in Etobicoke, and there I see a dog peeing on a tree. I notice no one around… I go up to him and he was bleeding, very fragile, dirty with hair tangled. I immediately looked to see if he had a tag. Nothing – no collar, no leash. I put him in my vehicle and drove to Dundas West Animal Hospital where Dr.Scott Bainbridge took him in for treatment right away. He also had fleas in the middle of winter! We tried finding the owners, posted him missing everywhere online no one came looking for him.
That's when life changed… at that moment my life changed and I was rescued.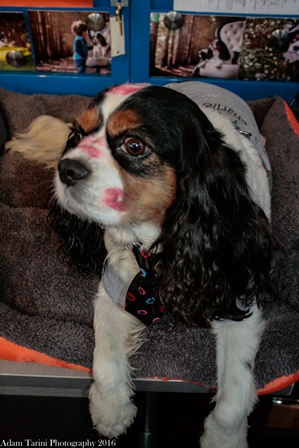 I looked into his eyes and I fell in love. I looked at him, sitting there looking so regal and said how about we call you Charlie, he looked up and answered to that name. I refer to him as baby Charlie, Sir Charlie of High Park and Chuckles. Charlie was my miracle in the very moment my life altered.
Charlie is very smart and adorably mischievous, he loves his walks, he loves people and kids, has sweet and pretty eyes with long wavy ears, and his tail is always wagging. He is my best friend and is very protective of me, he is my therapy dog, who healed my heart when nothing or no one else could. He taps my shoulder when he wants something. And we're barely apart other than when he walks with Nanny. He is our Master Mechanic Mascot and he loves his "uncles", as he sits on his throne in the office. We have an inside joke that Charlie has "staff" and signs the cheques with his paws! Daddy and mommy love him, and we're so very blessed to be a family with him.
Paws Up,
Josie Candito