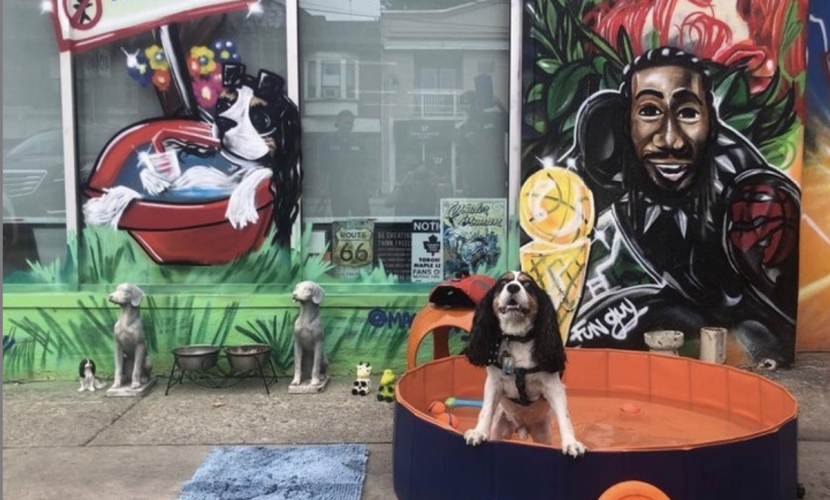 MASTER MECHANIC HIGH PARK: LOOKING BACK AT 2019!
MASTER MECHANIC HIGH PARK: LOOKING BACK AT 2019!
At Master Mechanic High Park, we've made it our mission to connect with the community, do good, and spread positivity every chance we get! With 2020 now underway, we wanted to take a second to look back at some of the most memorable moments from the latter half of 2019.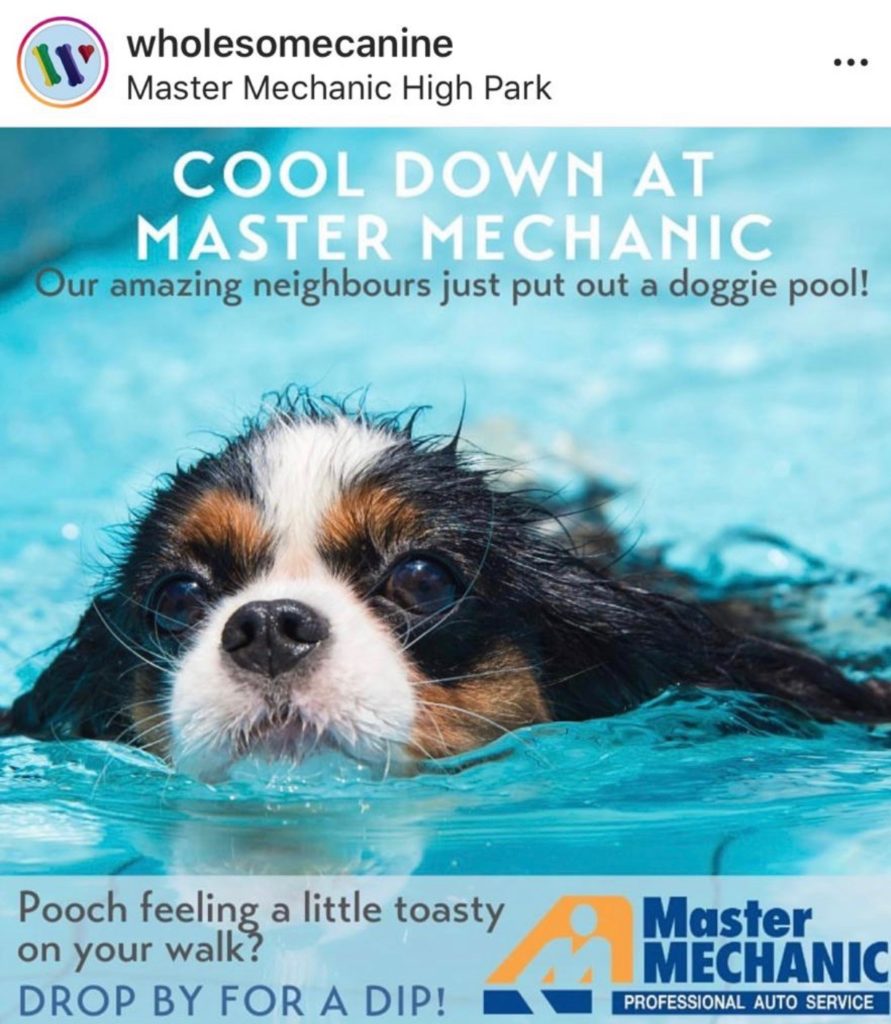 Our First Annual Doggie Pool
At the end of every summer, outdoor public pools in Toronto let dogs get in on the fun for one day only before they're drained for the season. We thought one day wasn't enough for our furry friends, so last summer, we opened a doggie pool outside of our shop!
The primary purpose of our pool was to help dogs in the area keep cool. Why? Because dogs have virtually no sweat glands and can't cool themselves down as well as humans can. This is especially true with the sweltering temperatures we were getting last summer!
It's no secret that we see a lot of dogs come through the shop, so it's important for us to make our space as pet friendly as possible. In our parking lot, we had a pool set up–complete with toys and treats– all summer for dogs to use freely. With a little help from @MagicFWong we even added a beautiful new mural to set the mood and outline "the rules" for participants. Throughout the summer, Charlie had a few of his friends over at the pool–and made many more!
If you didn't get a chance to visit our Doggie Pool, it will be back next summer, so stay tuned!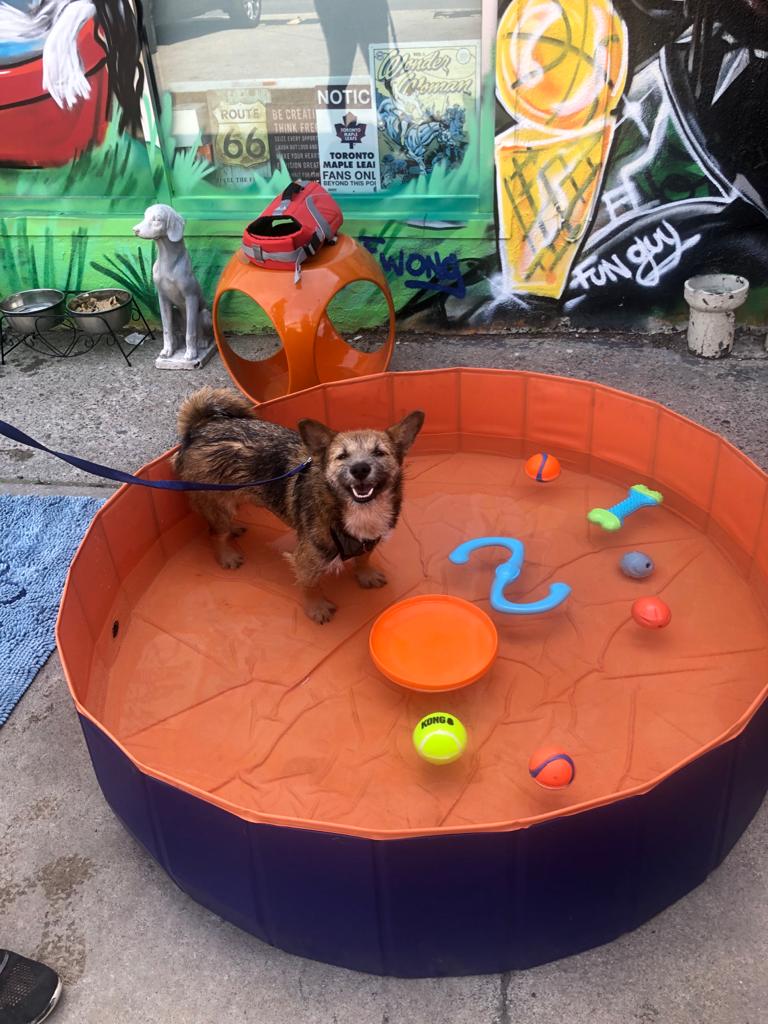 The Mystery Pumpkin Patch
This was like something out of a fairy tale. Last Fall, a forgetful squirrel picked up some seeds nearby and scattered them in our garden. We were pleasantly surprised by the beautiful plant that began to sprout later that spring. We weren't sure exactly what it was at first, but the plant was shaped like a heart and served as a daily reminder to look for the beauty around us! Shortly after­–to our surprise­–a pumpkin began to sprout.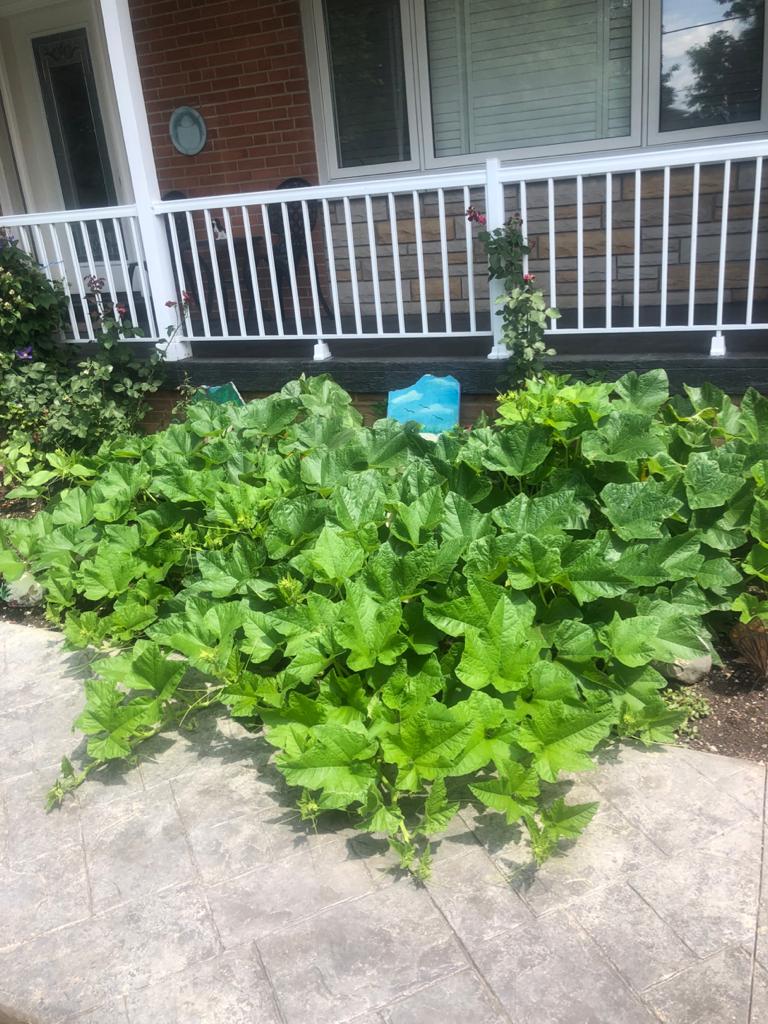 By the end of the summer, we had a full-blown Baby Boo Pumpkin patch to share–and a glass slipper to match. We'll be on pumpkin watch come springtime to see if they return! Fingers crossed!
NOW Toronto Best Auto Repair Shop
We were so honoured to be named a five-time consecutive winner of the @NOWToronto Readers' Choice Award for Best Auto Repair Shop in Toronto! With so many amazing competitors in the category, we're grateful for the recognition. While this award may not be new to us, we know that this would not be possible without all our amazing customers that voted. Thank you all for your support!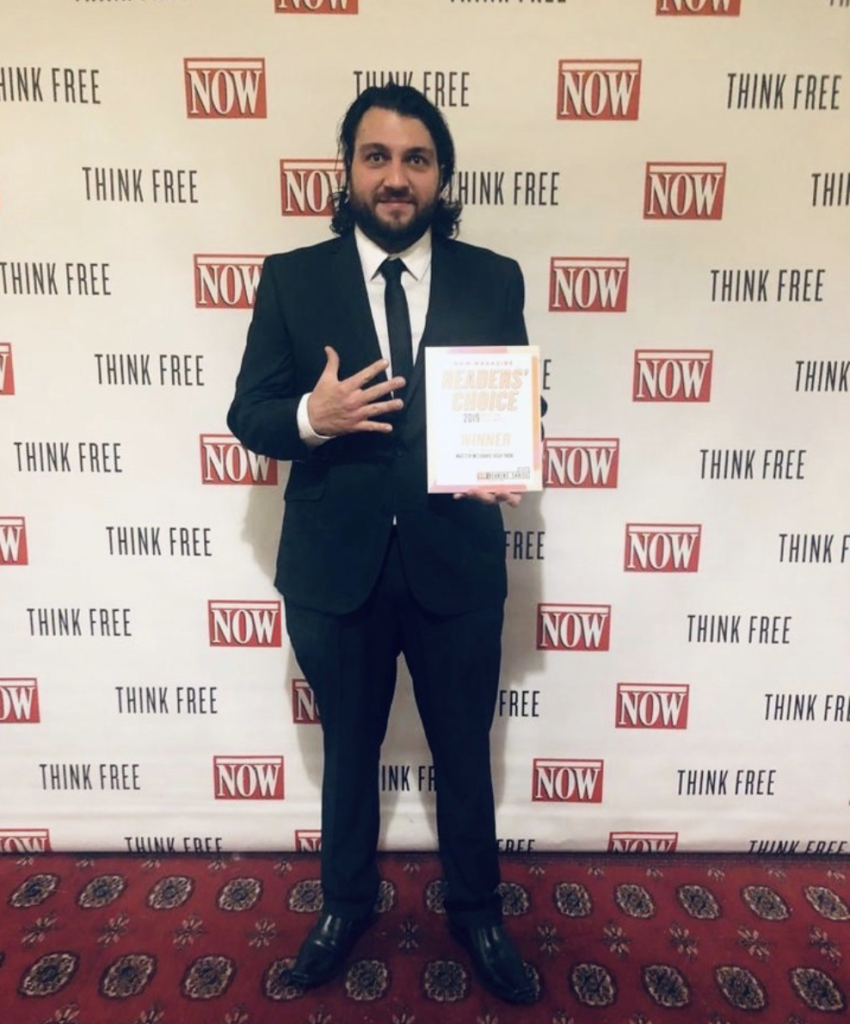 Supporting Service Dogs
Charlie is Josie's best friend and we see firsthand how a dog can positively impact a person's health. That said, we also know what not everyone has the means to keep and care for a pet of their own.
That's why we met with Greg Kujbida, the team leader for @TherapeuticPawsOfCanada in the Toronto West + High Park, to sponsor their amazing cause! They're a registered non-profit charity that provides free-of-charge therapy dog visits to a variety of healthcare settings in our neighbourhood. Thanks to them, more people can have access to the #TLC that a dog provides. Just as it should be!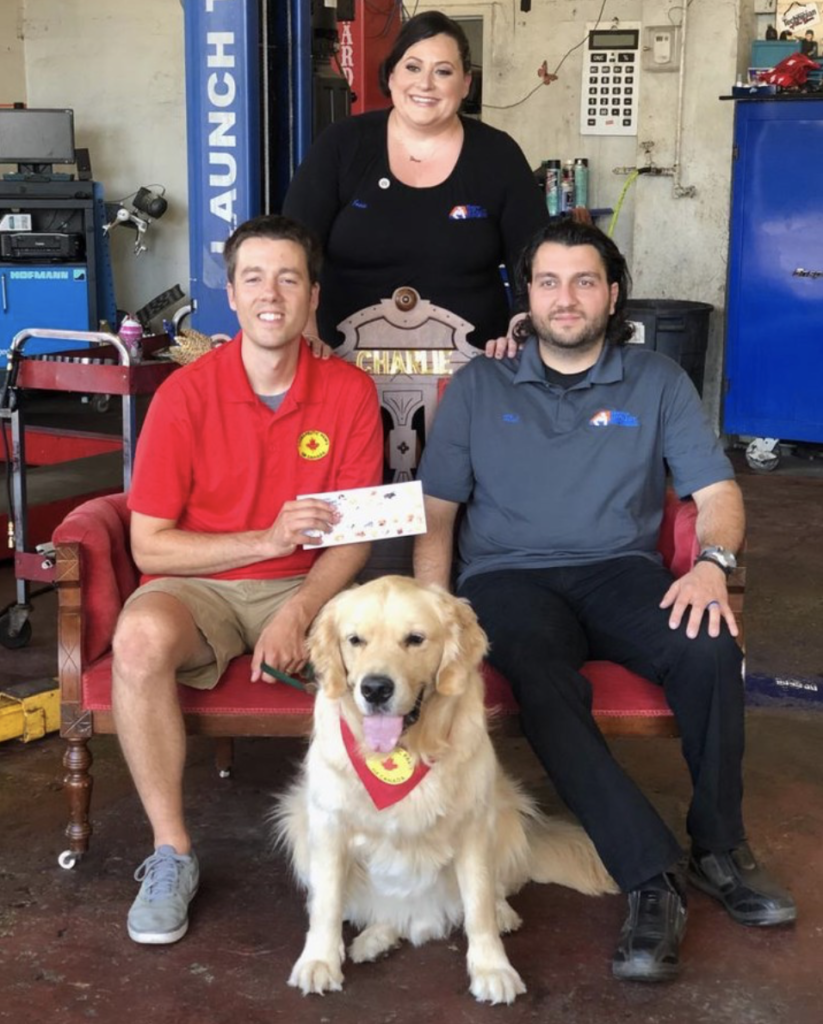 To show our support for #WearItPinkDay, we decided to honour one of our long-standing customers at the shop. We've been fortunate enough to know Rosanna (centre) since we opened back in 1999. 20 years later, we're very happy to say she's still a beloved friend of the shop and a breast cancer survivor! Go Rosanna!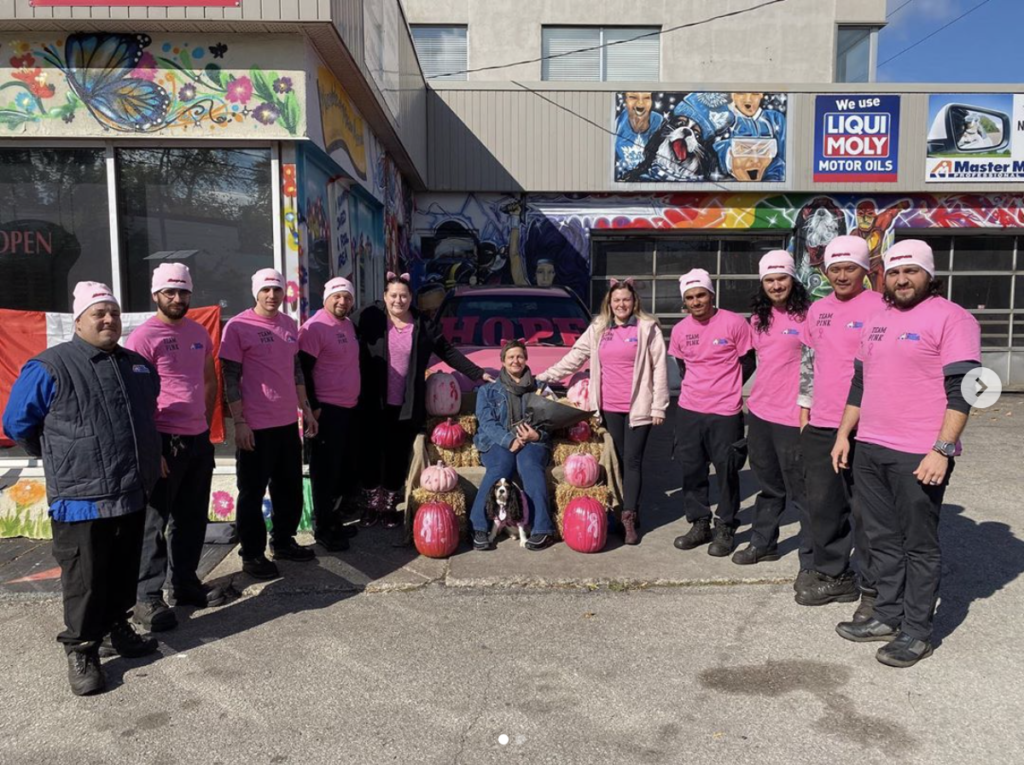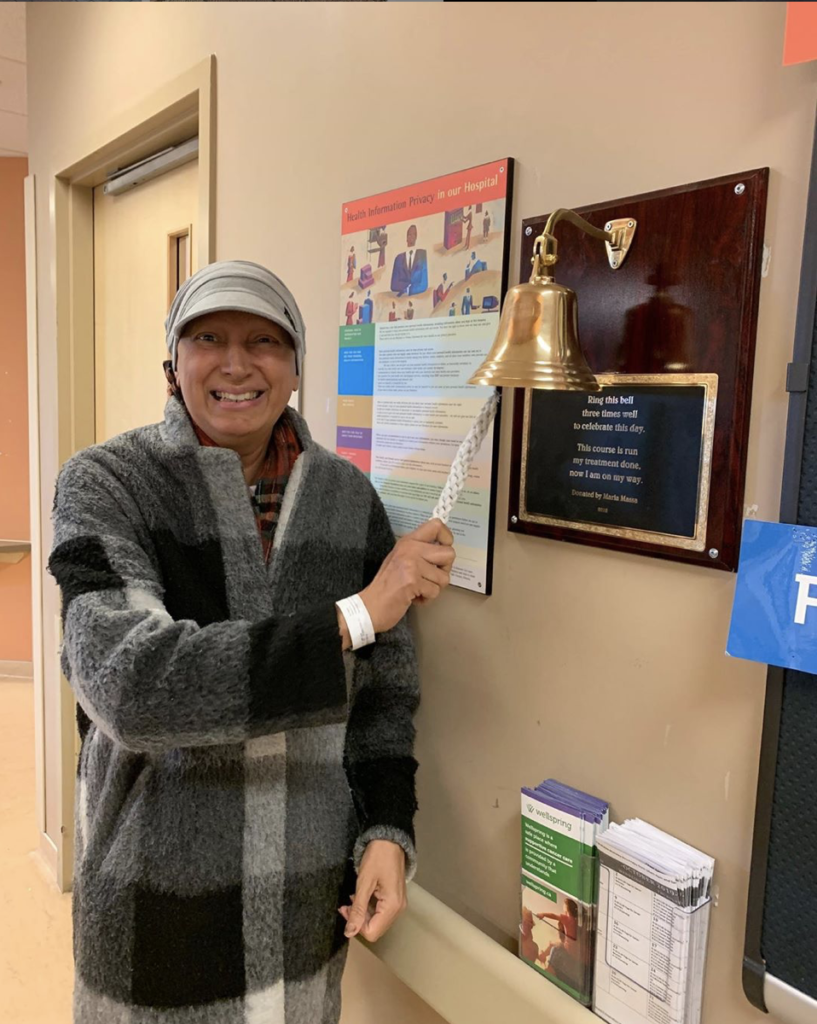 On the same day, Josie's Sister-in-Law also completed her last chemo session! Like we said, it was a VERY happy Breast Cancer Awareness month for us, and we're thankful for the awareness and funds raised throughout. We've seen first hand how they benefit those that need it most.
Every year, through the Automotive Industries Association of Canada High Fives for Kids Foundation, AIA members are able to give generously to a variety of important causes and charities. The broad focus of the foundation is to allow AIA to support a community groups they believe in. As big supporters of the Redwood Shelter, we were honoured to present them with a $5000 donation to help support the important work they do. For those unfamiliar with the Redwood shelter, they provide at-risk women and children with a safe space that's free from domestic abuse, fear, and other threats.

Checkout www.theredwood.com or @TheRedWoodTO to learn more about the amazing work they do!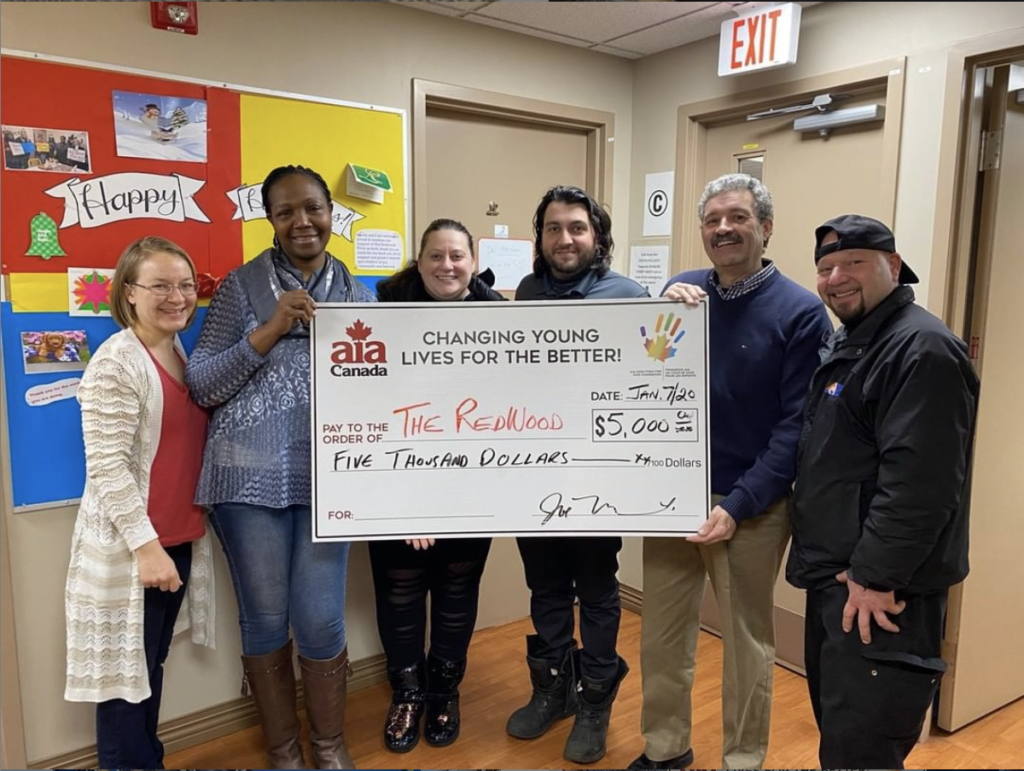 While there were many fun and memorable moments last year, these were some of the most meaningful to us. This year we're looking forward to more good news and great adventures. We can't wait to see what 2020 brings!