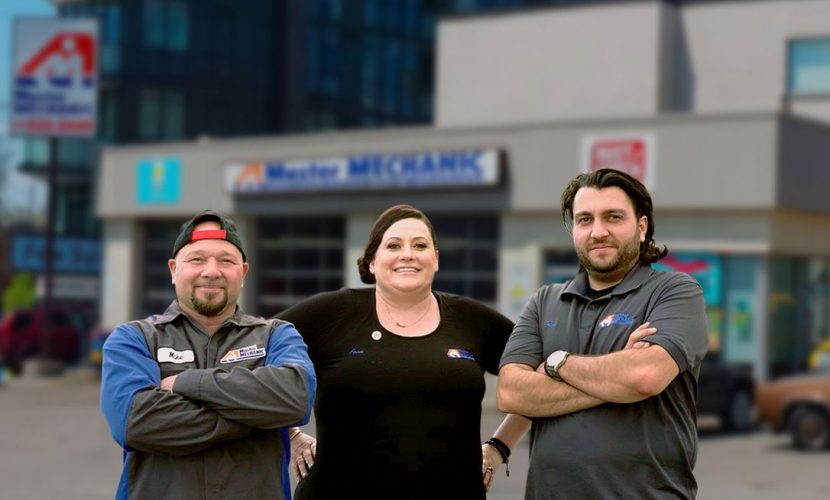 MASTER MECHANIC HIGH PARK: MUCH MORE THAN A MECHANIC SHOP
The article below was originally published in the Toronto Star on November 16th, 2020 following the release of the 2020 Readers' Choice Award winners. We were thrilled to be chosen as a Diamond Winner for Best Oil and Lube Changes and appreciate all the support!
—
What makes the perfect mechanic shop? Most people would say something like honest service with industry-leading equipment and technicians. While all of the above is important, Torontonians have grown to expect so much more from a unique shop located in the heart of Parkdale —High Park.
Master Mechanic High Park is a friendly neighbourhood auto repair shop with a 21-year reputation of servicing cars and supporting the community. Just like the woman who opened the shop.
Josie Candito opened the doors to Master Mechanic High Park in March of 1999 with a mission to shatter misconceptions and offer trustworthy service to the community. With her co-owners Mike Tavares and Rui Silvestre, she's been working hard to fix more than cars since day one. That's precisely why everyone in the area knows Master Mechanic High Park­, whether they have a car or not.
Many Torontonians are familiar with the vivid murals that cover the exterior. Switched up seasonally, they were most recently repainted to display heartfelt "thank you" messages for frontline workers. Others know the shop from the motivational messages that are always displayed on their 10-foot curb sign. While many businesses opt for self-promotion, Master Mechanic High Park dedicates this space to making the community smile. During the winter, they use this same sign to hang winter clothing, with an accompanying message that invites anyone in need to take an item.
When you enter the shop, Josie and her team have created a welcoming and accessible environment for everyone. Their open sign glows behind banners supporting LGBTQ+, Black Lives Matter, and seasonal causes like Breast Cancer Awareness Month. Throughout the lobby, you'll find letters of appreciation, children's drawings and photos of the staff with their customers. You'll also find a few dogs frolicking around, including Josie's rescue dog, Charlie.
Charlie is a part of everything the team does, and he's become equally popular with the customers he's greeted for years. The team lovingly refers to Charlie as the CEO of Master Mechanic High Park, which makes sense considering they're probably the most dog-friendly mechanic around. Seriously. They helped pass a pioneering law to better protect animals in Canada.

For over a year, Josie and the shop used their platform to support Bill C-84, which aimed to provide much-needed updates to our Criminal Code. After launching a petition, working with local representatives and travelling to Ottawa on two occasions, the Bill finally became law. This is just another example of how the team connects with the community beyond cars.
The best equipment, expert staff, and incredible customer service? A quick peek at their nearly perfect Google review score illustrates the relationship that Master Mechanic High Park has with its customers. It also highlights their reputation for quality service, reliable repairs, and reasonable prices.

So, while it might sound ridiculous to get excited to visit your mechanic, Master Mechanic High Park continues to amaze its customers and community alike.
For a better look at Master Mechanic High Park, visit their Instagram page @MasterMechanicHighPark.
—

You can view the original article from the Toronto Star here: https://tinyurl.com/TorontoStarWinner