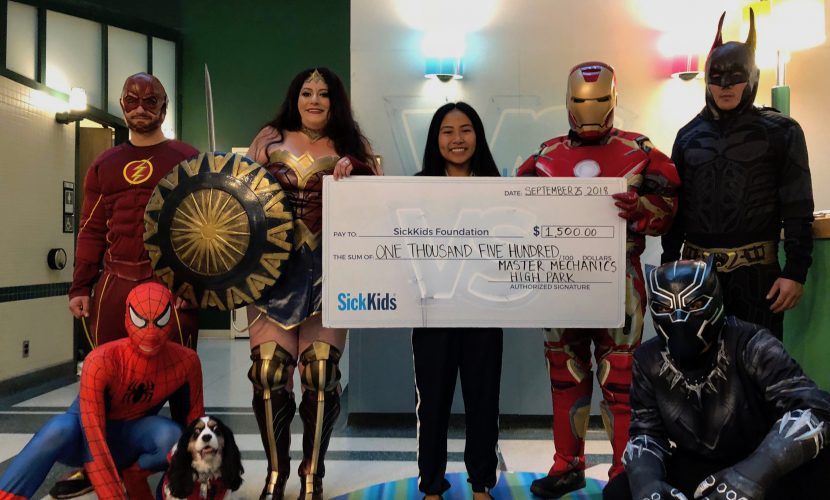 Master Mechanic High Park Raises Money For SickKids
On Saturday, July 28th Master Mechanic High Park celebrated Superhero day in full-fashion…literally! We got in-costume and #InMyFeelings.
Outside of our shop, we have a mural with our amazing staff dressed as superheroes–after all, they are our daily heroes! On Saturday Afternoon, our team traded in their coveralls for the capes they deserve to dress as the superheroes they portray on the mural!
It's was fun-filled day with friends, food, photos and lots of laughs!
Drake's #InMyFeelings Challenge
If you're from 'the six,' you've probably seen the viral dance people are doing to Drake's smash hit, #InMyFeelings. The standout track from his latest album, Scorpion, inspired comedian, @TheShiggyShow to create the infectious dance craze that caught on like wildfire.
While most of the fan-made videos range from funny, to quirky, to cute, a few have ended tragically. As a result, there's been quite a bit of controversy surrounding the #InMyFeelings challenge lately. Some people, like this man, were even tragically hit by a car while attempting the challenge!
Meanwhile, in other countries, people have been arrested or fined!
In fact, it's become such an issue, that many police departments across the globe have warned against attempting the challenge while next to a moving vehicle or in traffic.
"Motor vehicle crashes are the leading cause of death in the United States. Hopping out of a moving vehicle or jumping into lanes of traffic to show your dance moves is foolish and dangerous — to
you and those around you," reads the official warning from the U.S Transportation Safety Board.
All about good vibes and positivity at Master Mechanic High Park, Co-owner, Josie Candito, wanted to put her own spin on the challenge and inspire others to do the same–safely.
While celebrating #SuperheroDay, we staged our own #InMyFeelings challenge to raise money for the superheroes over at SickKids Hospital.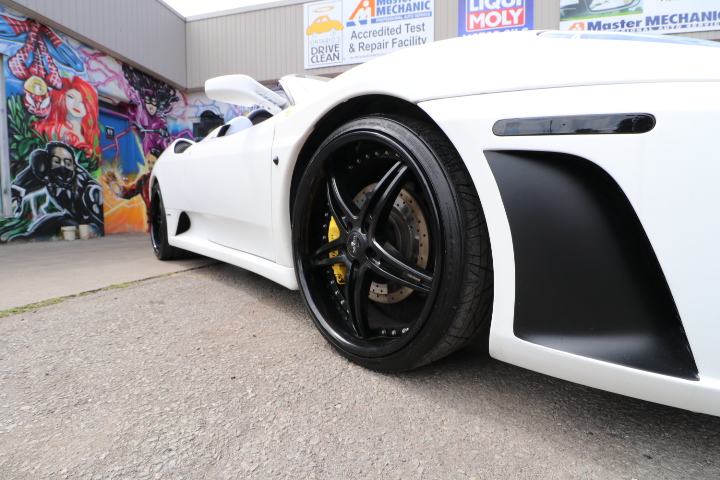 Instead of jumping out of a moving car, though, we decided to do the dance safely in the parking lot of our shop. You can imagine the looks we got!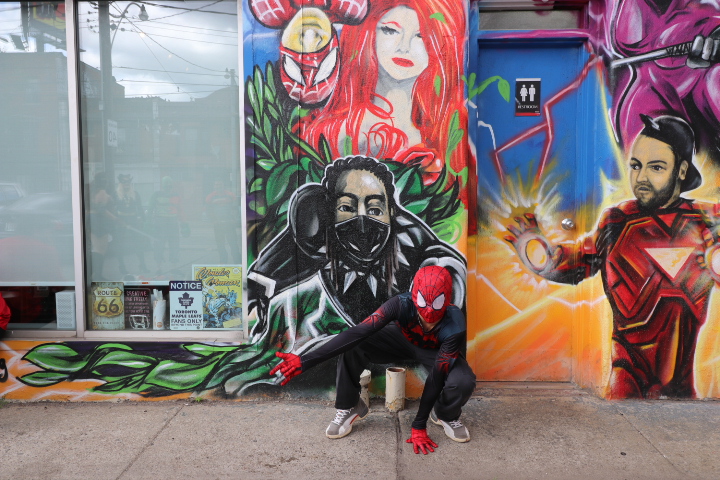 Our own talented technician (and moonlight dancer, apparently), Andre Medeiros, dawned his Spidey outfit and hit his moves next to a stunning Ferrari F430 provided by Custom Coaches Inc.
Go Spidey, go Spidey, go!
As a result, we'll be donating $250 to SickKids Hospital and hope we spread a few smiles along the way! We have challenged Ellen DeGeneres and Drake to respond with a donation of their own, inspire others to do the same, and convey that safety is more important than likes!
Our hope is that others will do the safe version of the challenge and donate to a charity of their choice. Simple!
Extra! Extra! Read more about it in Snapd and Captured magazine.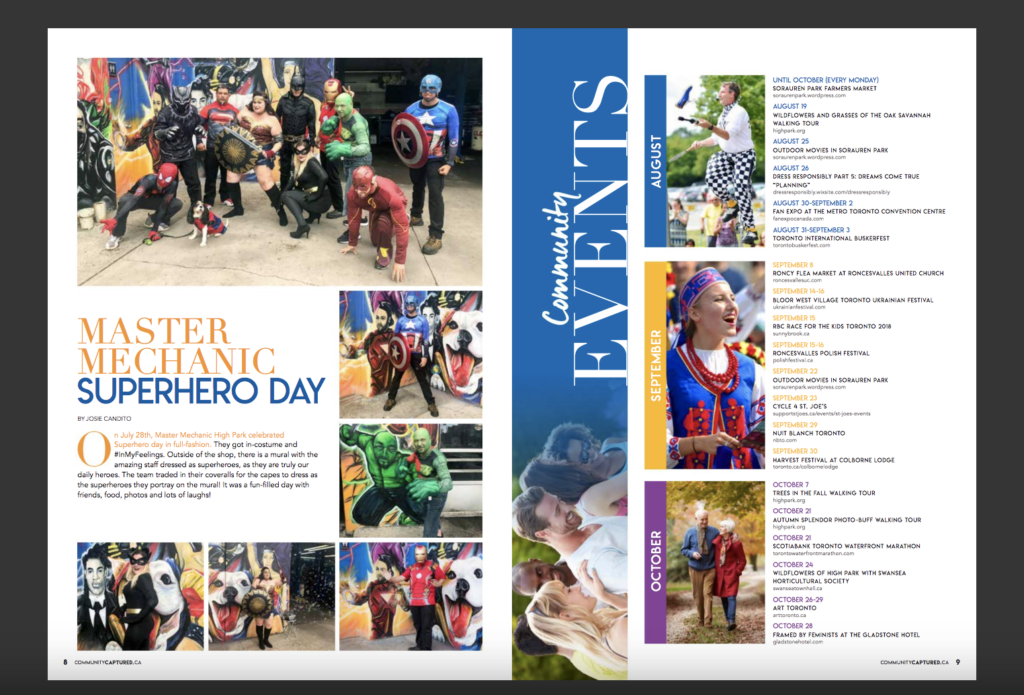 ---
UPDATE
We're proud to announce that we danced our way to raising $1750 for the superheroes at SickKids hospital ($1500 + our initial donation of $250). The wonderful people at SickKids are halfway to reaching their $1.3 billion goal. We're happy to have helped a little bit and look forward to doing more!
Feeling inspired yet? Be sure to head over to our Instagram and Facebook page to share our post and help create more awareness for this amazing organization!