Master Mechanic Whitby's Food Drive
Community Support
This past month, we'd like to thank the team at Master Mechanic Whitby for their incredible community efforts with the Durham Food Bank. Feed the Need in Durham provides emergency food supplies to community members through "food banks, soup kitchens, community service centres, drop-in centres, breakfast feeding programs" and more. If you're interested in learning more about the organization, please click here.
Happy Holidays
During the holiday weeks, with the help and support from their dedicated customers, they collected 300 lbs of food to be delivered to their local food bank.
At Master Mechanic, our franchise locations value the communities they are involved with, and host various community events throughout the year. We're very proud of Master Mechanic Whitby, and the amazing customers that helped them reach their goal this year! It was great to see the efforts of both their customers and their staff team work together, especially during this busy season.
A message from the owners of Master Mechanic:
On behalf on Garry and Lori of Master Mechanic Whitby we would like to thank our customers who contributed toward Feed the Need Durham. Over the last couple of weeks, about 300 pounds of food was collected from both customers and suppliers which was delivered to the Durham Food Bank on Wednesday, December 20th. Thanks for helping us give back to our community. Happy holidays to all and a Happy New Year.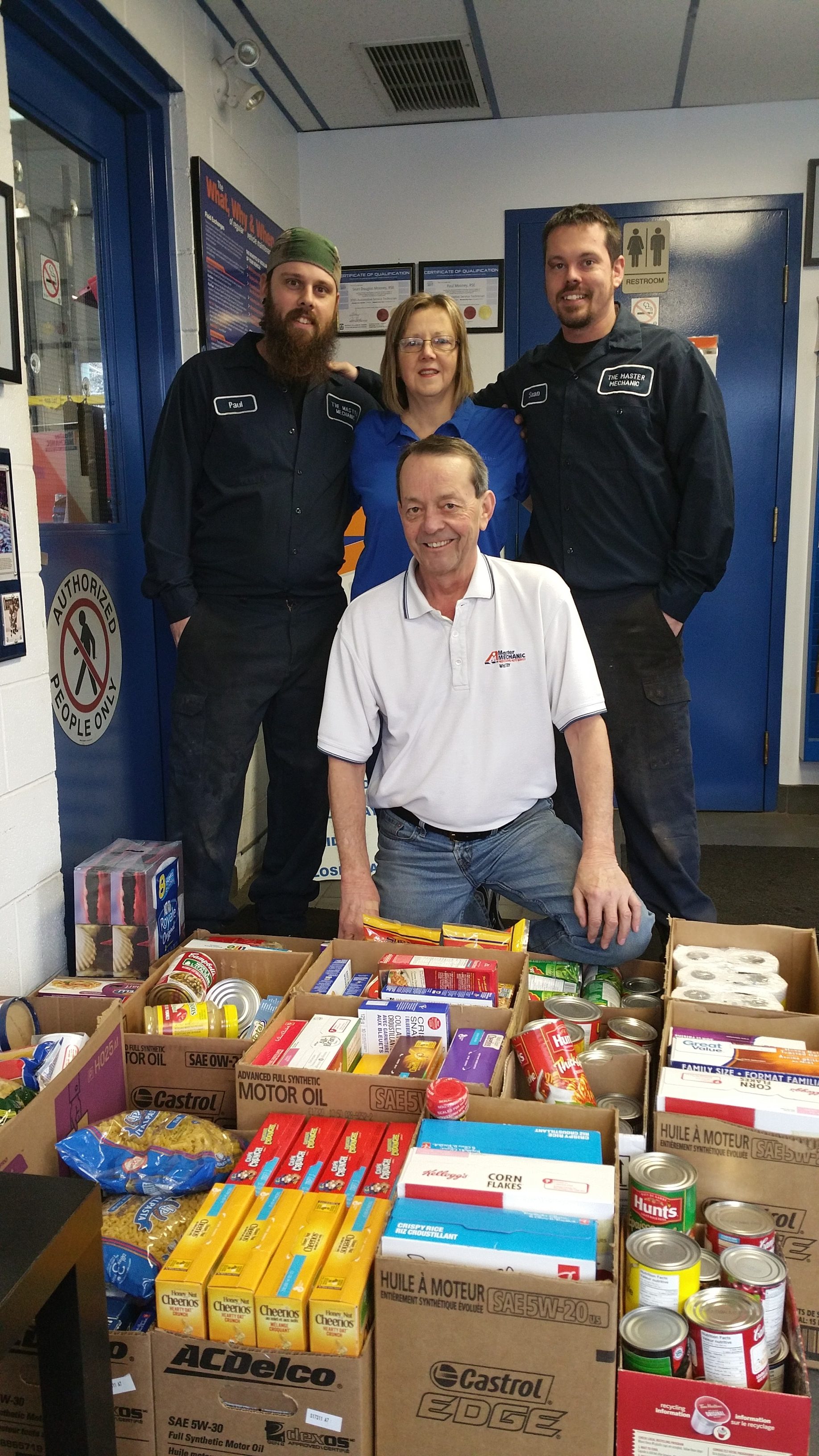 Here is a photo of Garry, Lori and the team with all of their collected goods!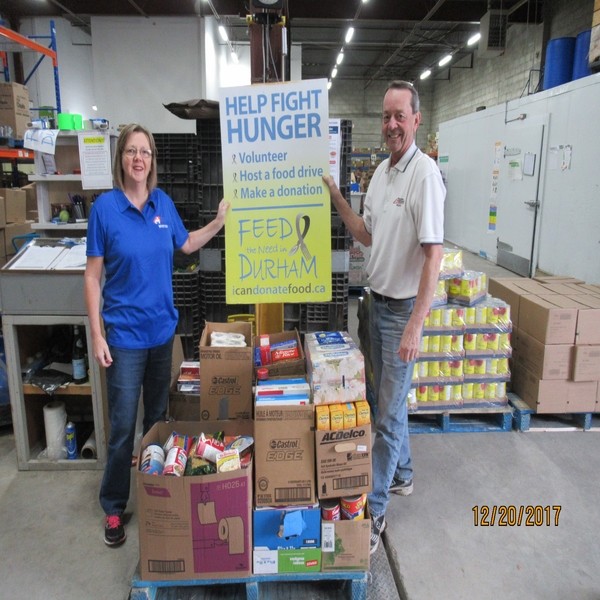 Here is a photo of Garry and Lori dropping the food off at the Durham Food Bank!