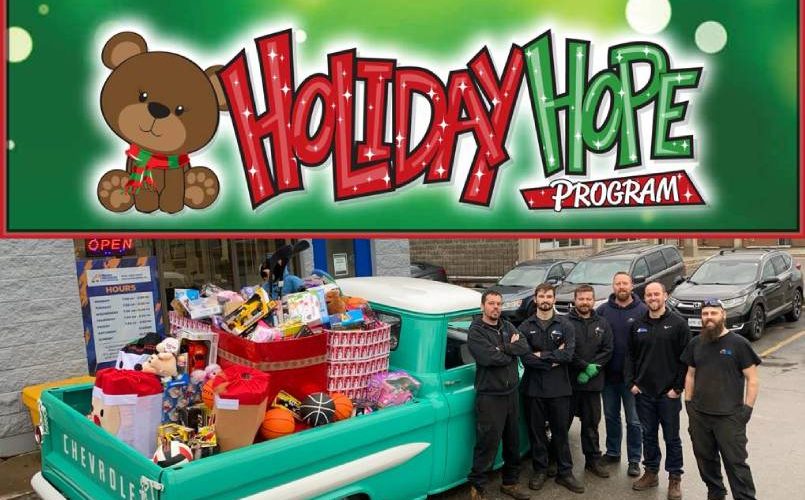 Team Whitby hosts the Holiday Hope Toy Drive again this year!
Kyle Pearn and his team are once again participating in the Holiday Hope Toy Drive hosted by the Durham Children's Aid Foundation (DCAF). Every year, the DCAF provides hampers of gifts to over 500 families in the Durham Region so children and their families can celebrate the holiday season.
The Holiday Hope Toy Drive is a program that is near and dear to the Master Mechanic Whitby Team. Kyle and his team have been participating since 2019 and donations have grown significantly each year with the help of their local community.
"We are so appreciative to all our clients for their generosity and participation over the last three years. It is so amazing to see our community come together to make sure the children in our community have something to open on Christmas" says Kyle Pearn, Owner of Master Mechanic Whitby.
If you are interested in donating to the DCAF Holiday Hope Toy Drive, you can drop your toys off at Master Mechanic Whitby, located at 832 Brock Street North in Whitby! All donations are greatly appreciated.
Let's start the holidays off with a little bit of hope.